Sloper Credo 
Welcome to YMCA Camp Sloper!  Here, new experiences are introduced and lasting memories are never forgotten.  We reach out to the child in everyone and build character in the leaders of tomorrow. We change lives and provide an environment for people to grow. 
Welcome to YMCA Camp Sloper--Love it, Share it, and Preserve it for the next generation. 













Sloper NEWS!!
YMCA CAMP SLOPER - BIG PROJECTS UPCOMING!!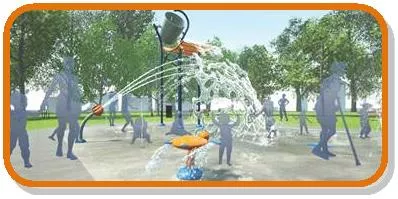 YMCA Camp Sloper - Capital Campaign
Providing for the Next Generation
As you may have heard and seen recently, YMCA Camp Sloper is about to embark on some major upgrades and improvements! While we have had some very generous donations, we have a little more to do to make these projects a reality!  
WE NEED YOUR HELP!
Here is an overview of where things stand with the YMCA Camp Sloper Capital Campaign:
YCS Capital Campaign Overview:
Our YCS Capital Campaign is now in the public phase which means we are asking any and all supporters to help out if they can! As one of our camp families, you have been some of our biggest supporters and hopefully you would be willing to help.
How can I help you ask?
1.  Consider making a donation from your family or business to the YMCA Camp Sloper Capital Campaign here: YMCA Camp Sloper Capital Campaign (givebutter.com)
2.  Attend or put a table together for our Forever In Blue Jeans – Sloper Style Event this fall on November 18, 2022
3.  Help connect us to other individuals or businesses that might be interested in supporting our efforts!
Exciting stuff is happening and we hope you will consider being a part of making history at YMCA Camp Sloper. Thanks in advance for your consideration and support!
Slopefully Yours,
Justin Hubeny
Mark Pooler
And the YCS Team 
Program Spotlight
Registration for 2023 is around the corner! 
Early Bird Registration begins at 8:00am sharp on Saturday, February 4th, 2023. 
All Southington-Cheshire YMCA's Full Members as well as return campers from 2022 are able to register on this day.
All non-members and new camp families can register beginning at 7:00am on Sunday, February 5th, 2023
Stay tuned as all the updates for the 2023 summer season will be posted in the website!
FUN - ADVENTURE - TRADITION